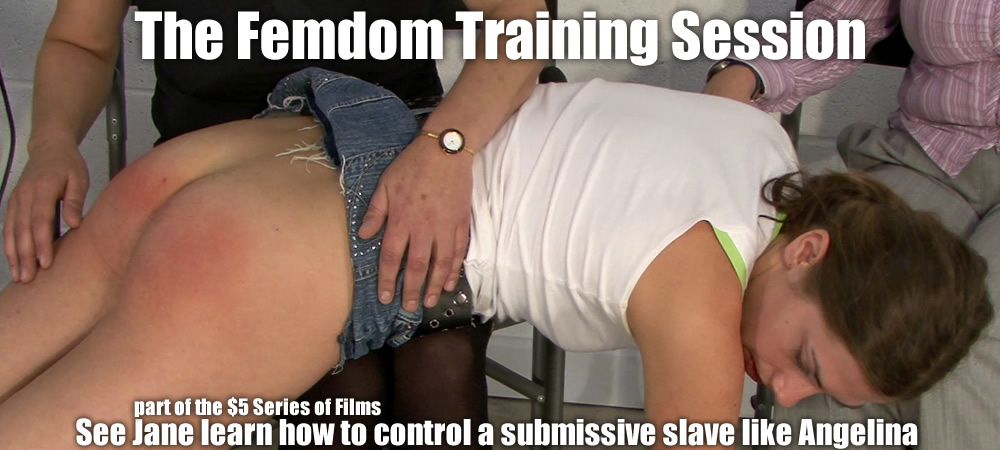 Jane has enlisted the services of Mistress Smith to help teach her how to become more dominant in the area of spanking & discipline of wayward girls. Jane's huge heaving bosoms swell with desire as she is given Miss Smith's plaything, Angelina, to learn upon! Miss Smith shows her quickly how to spank submissive girls like Angelina over her knee & also to use a tawse for more severe punishments but Angelina will only take a strapping if she can play with the Toy she has seen in the office. It's a naughty excuse to see her play with her excited minnie after a short sharp female spanking & strapping session. To keep our prices as low as possible this download just contains the movie without the usual image set - This is the 7th of 10 films priced at just $5.00 to give you more choice!
===============================================
LEGAL DISCLAIMER – ALL MODELS ON THIS SITE ARE OVER THE AGE OF 18 (EIGHTEEN)

This Site deals with Adult School Dress Fantasy only. This Site DOES NOT portray any models who appear to be
under the legal age of 18 (EIGHTEEN). All models depicted in this web site were & are OVER THE AGE OF 18 (EIGHTEEN).
Content within this Site is for viewing by ADULTS over the age of 18 only - NO PERSONS ON THIS SITE
WERE UNDER THE AGE OF 18 (EIGHTEEN) at the time of Production of All ADULT material held in this Site.

THIS SITE IS AGAINST ALL FORMS OF CHILD ABUSE!
===============================================