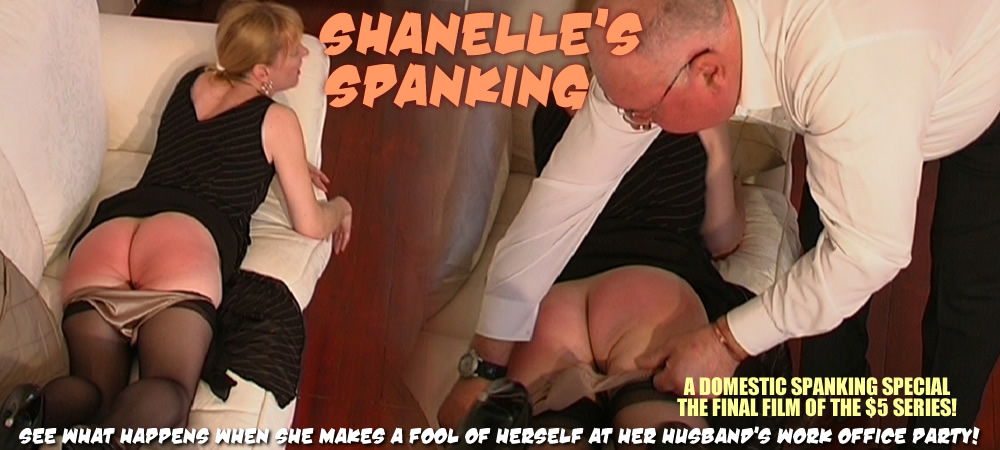 Shanelle thinks she has been the hilarious " Bon viveur" and witty raconteur of her Husband's office party, but she has been nothing but a damned drunken disgrace... forcing hubby to apologise to colleagues and leave early! Well, he's going to make sure his blathered wife feels the full force of his wrath for shaming him and wastes no time ripping off her knickers then spanking her bare bottom! He's not finished yet & to make sure she remembers her punishment, he canes her hard on her bared cheeks as she sobs and starts to realize just how shameful she has bahaved! This is the last of 10 special films priced at only $5.00 to give you more Festive Choice! Ho! Ho! Ho!
===============================================
LEGAL DISCLAIMER – ALL MODELS ON THIS SITE ARE OVER THE AGE OF 18 (EIGHTEEN)

This Site deals with Adult School Dress Fantasy only. This Site DOES NOT portray any models who appear to be
under the legal age of 18 (EIGHTEEN). All models depicted in this web site were & are OVER THE AGE OF 18 (EIGHTEEN).
Content within this Site is for viewing by ADULTS over the age of 18 only - NO PERSONS ON THIS SITE
WERE UNDER THE AGE OF 18 (EIGHTEEN) at the time of Production of All ADULT material held in this Site.

THIS SITE IS AGAINST ALL FORMS OF CHILD ABUSE!
All model records are held on file for inspection
===============================================