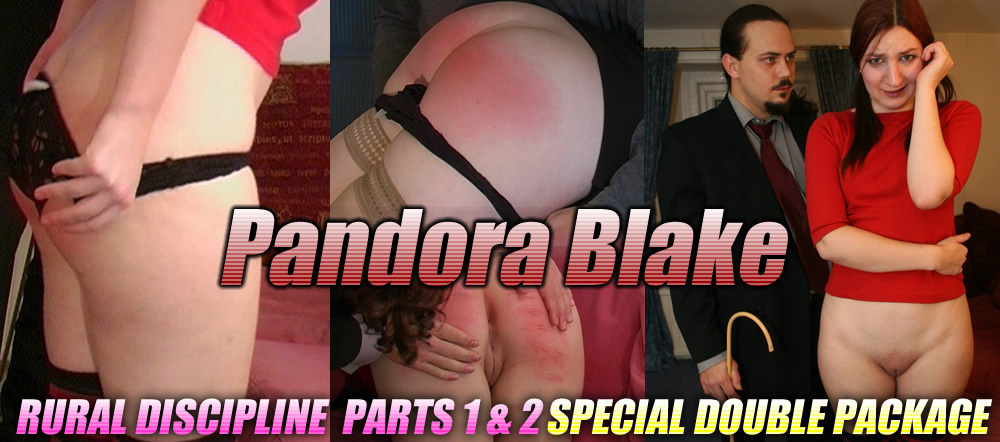 Pandora has been sent to the rural retreat for some much needed discipline & learning how to be more compliant & far less feisty! It is this behaviour that has got her into trouble originally! In the 1st of 2 films, you will see her introduced to what is required when she is spanked OTK! You will see her bare bottom jiggling in utter shame!

In the 2nd film Pandora is punished far more severely with a whippy junior & sturdy master cane that leave her full wobblesome bottom slashed, marked & welted an angry shameful red that has her in tears because of this session! Punished in the lonely cottage, no one can hear her screams as she is taught that a bared caned & spanked bottom cleanses the bad behaviour from an unruly young woman! This download package comes complete with 100's of extra images including a fantastic HQ Photo set of Pandora's caning! Get this Collector's Edition double today!
===============================================
LEGAL DISCLAIMER – ALL MODELS ON THIS SITE ARE OVER THE AGE OF 18 (EIGHTEEN)

This Site deals with Adult School Dress Fantasy only. This Site DOES NOT portray any models who appear to be
under the legal age of 18 (EIGHTEEN). All models depicted in this web site were & are OVER THE AGE OF 18 (EIGHTEEN).
Content within this Site is for viewing by ADULTS over the age of 18 only - NO PERSONS ON THIS SITE
WERE UNDER THE AGE OF 18 (EIGHTEEN) at the time of Production of All ADULT material held in this Site.

THIS SITE IS AGAINST ALL FORMS OF CHILD ABUSE!
===============================================