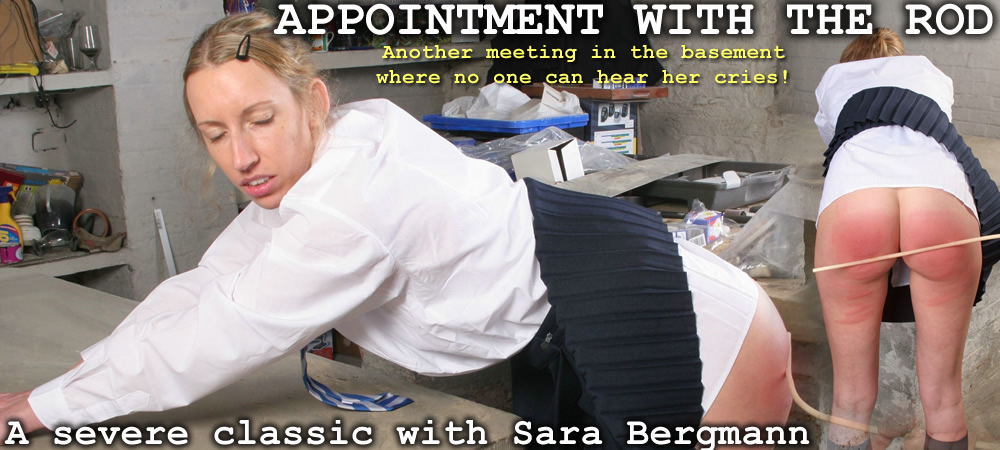 Sara dreaded going downstairs into the basement, there were never any good memories here, just that awful sick feeling as her tummy flipped in fear, knowing that this was where her worst punishments with the rattan cane were carried out! This latest appointment is filmed so you can see what happens to her deep in this dirty old cellar where no one can hear her cries! This HQ-WMV movie has an additional exclusive set of HQ images to keep & is highly recommended for lovers of a girl's Caning Discipline in uniform! This classic is now available for download!
===============================================
LEGAL DISCLAIMER – ALL MODELS ON THIS SITE ARE OVER THE AGE OF 18 (EIGHTEEN)

This Site deals with Adult School Dress Fantasy only. This Site DOES NOT portray any models who appear to be
under the legal age of 18 (EIGHTEEN). All models depicted in this web site were & are OVER THE AGE OF 18 (EIGHTEEN).
Content within this Site is for viewing by ADULTS over the age of 18 only - NO PERSONS ON THIS SITE
WERE UNDER THE AGE OF 18 (EIGHTEEN) at the time of Production of All ADULT material held in this Site.

THIS SITE IS AGAINST ALL FORMS OF CHILD ABUSE!
===============================================