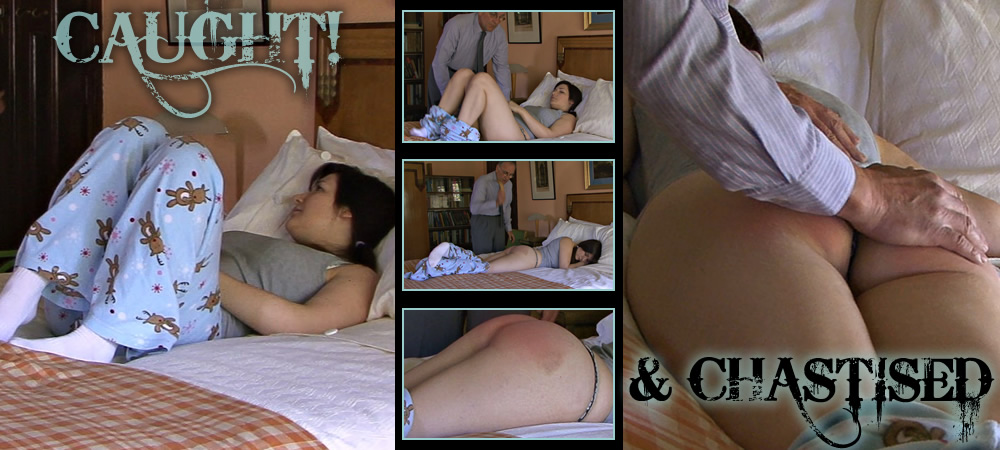 18 year old Helena is bored of many things, she's bored of the final year of school, bored of doing course work, she's bored of even bothering to meet her friends online but she's discovered something she isn't bored of.... and that's playing with herself! When she's alone, her mind will stray and she'll start to dip her fingers into her nether regions, despite being warned & caught then thrashed on many occassions recently she still defies those who set the rules in the house. See her caught again, lectured, then spanked & strapped until the last thing she wants to
do is think about the pleasures "down there" she can give herself! This teen domestic discipline film comes with a full image set & is another fantastic addition to your growing essential collection of female spanking erotica!
===============================================
LEGAL DISCLAIMER – ALL MODELS ON THIS SITE ARE OVER THE AGE OF 18 (EIGHTEEN)

This Site deals with Adult School Dress Fantasy only. This Site DOES NOT portray any models who appear to be
under the legal age of 18 (EIGHTEEN). All models depicted in this web site were & are OVER THE AGE OF 18 (EIGHTEEN).
Content within this Site is for viewing by ADULTS over the age of 18 only - NO PERSONS ON THIS SITE
WERE UNDER THE AGE OF 18 (EIGHTEEN) at the time of Production of All ADULT material held in this Site.

THIS SITE IS AGAINST ALL FORMS OF CHILD ABUSE!
===============================================