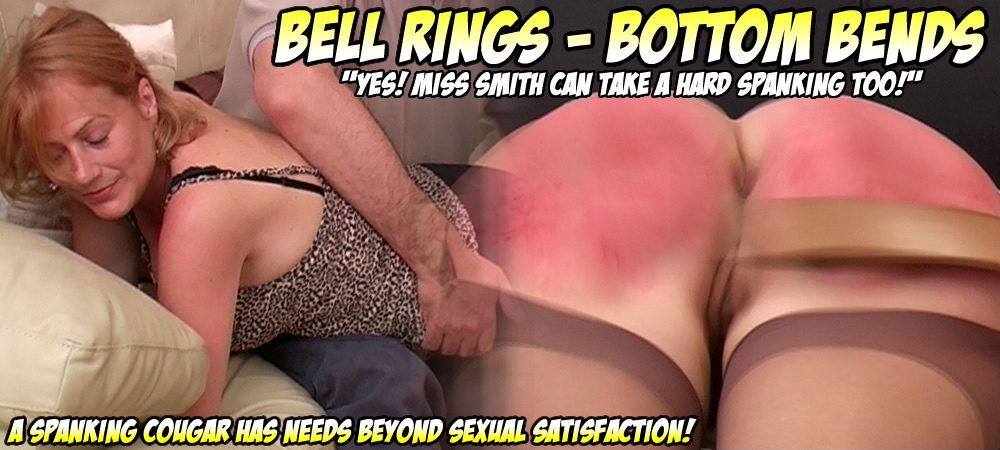 Miss Smith is at a Convention and has been flirting with a salesman. Their chance encounter in the elevator reveals that both have a keen interest in spanking discipline and they decide to see just how far this can go in the privacy of the hotel bedroom! Miss Smith is a hungry cougar, and away from disciplining her girls she often hankers after getting her own bare bottom severely thrashed! This guy seems just the man for the job! She's in luck, the man is an insatiable spanko knowing just exactly how to discipline and strap a fully grown woman's quivering bottom. You'll see some very hard discipline and rising sexual tension as Miss Smith really does get off on having her magnificent wobbling bottom spanked red raw and a willing submissive as she switches from her usual roles!
This movie is one of a special series of "nice price" films between $5-6 only which includes extra unseen images.
===============================================
LEGAL DISCLAIMER – ALL MODELS ON THIS SITE ARE OVER THE AGE OF 18 (EIGHTEEN)

This Site deals with Adult School Dress Fantasy only. This Site DOES NOT portray any models who appear to be
under the legal age of 18 (EIGHTEEN). All models depicted in this web site were & are OVER THE AGE OF 18 (EIGHTEEN).
Content within this Site is for viewing by ADULTS over the age of 18 only - NO PERSONS ON THIS SITE
WERE UNDER THE AGE OF 18 (EIGHTEEN) at the time of Production of All ADULT material held in this Site.

THIS SITE IS AGAINST ALL FORMS OF CHILD ABUSE!
===============================================