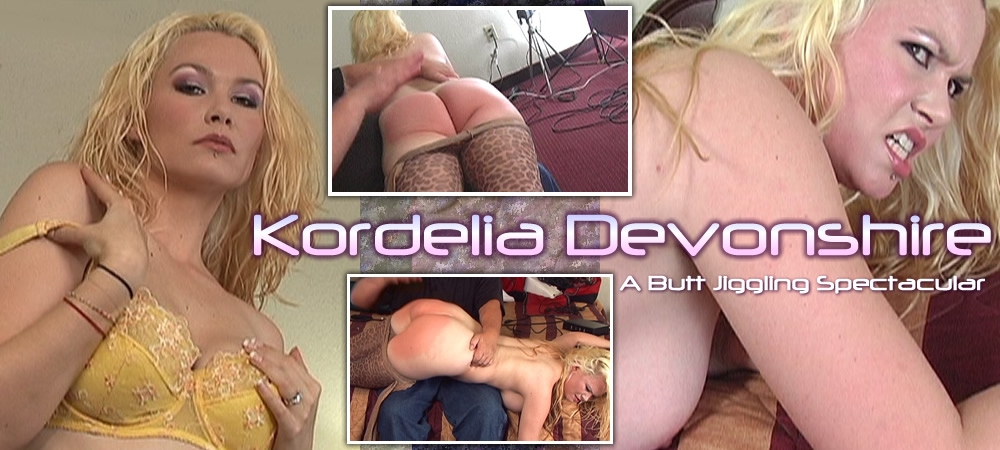 When our man's eyes focused upon Miss Devonshire's smooth, pale, bouncing bare butt cheeks, they positively glistened like those of a half-starved wolf. The malevolent growl which accompanied his initial, and almost gentle, caress of the wicked siren's bottom was indeed chilling. Happily, the wench was by now locked in a vise like grip and totally at the man's mercy. The "mercy" of a hungry wolf! Hear Kordelia cry out, bitch and complain and watch
her mesmersing butt cheeks jiggle then redden in an unmissable spankingfest of naughty smacked female flesh!
===============================================
LEGAL DISCLAIMER – ALL MODELS ON THIS SITE ARE OVER THE AGE OF 18 (EIGHTEEN)

This Site deals with Adult School Dress Fantasy only. This Site DOES NOT portray any models who appear to be
under the legal age of 18 (EIGHTEEN). All models depicted in this web site were & are OVER THE AGE OF 18 (EIGHTEEN).
Content within this Site is for viewing by ADULTS over the age of 18 only - NO PERSONS ON THIS SITE
WERE UNDER THE AGE OF 18 (EIGHTEEN) at the time of Production of All ADULT material held in this Site.

THIS SITE IS AGAINST ALL FORMS OF CHILD ABUSE!
===============================================