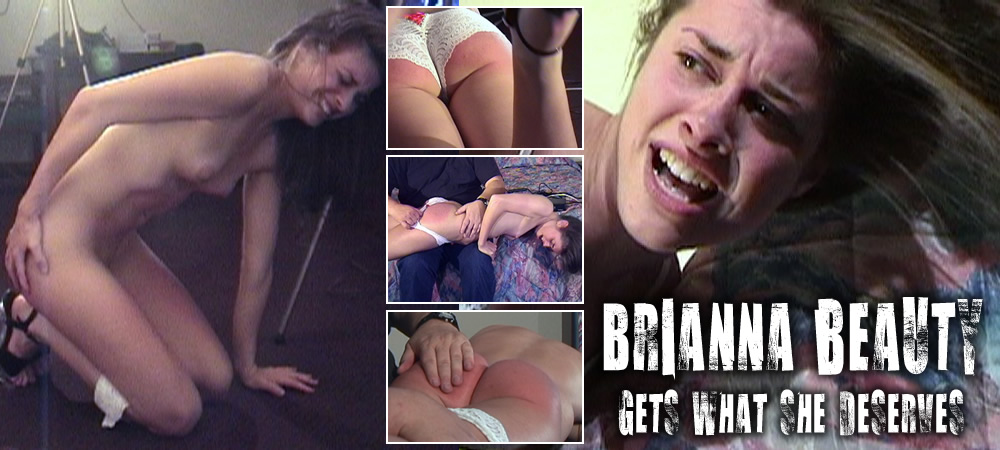 Introducing model brat "Brianna Beauty." And a real beauty she be! But sometimes it's the really beautiful ones whose behavior can be the least so. And so it was with this uppity young tart. In due course Brianna's increasingly tiresome impertinences succeeded in bringing our man to his feet whereupon he proceeded to get to the bottom
of the problem... with a vengeance! Happily, for him at least, the bottom in question was every bit as sweet as its owner was not! See this full length remastered movie as part of the new hand picked best "Bun Beating" Movie Collection of the sweetest looking and naughtiest most annoying brats to get what's coming to them!
===============================================
LEGAL DISCLAIMER – ALL MODELS ON THIS SITE ARE OVER THE AGE OF 18 (EIGHTEEN)

This Site deals with Adult School Dress Fantasy only. This Site DOES NOT portray any models who appear to be
under the legal age of 18 (EIGHTEEN). All models depicted in this web site were & are OVER THE AGE OF 18 (EIGHTEEN).
Content within this Site is for viewing by ADULTS over the age of 18 only - NO PERSONS ON THIS SITE
WERE UNDER THE AGE OF 18 (EIGHTEEN) at the time of Production of All ADULT material held in this Site.

THIS SITE IS AGAINST ALL FORMS OF CHILD ABUSE!
===============================================