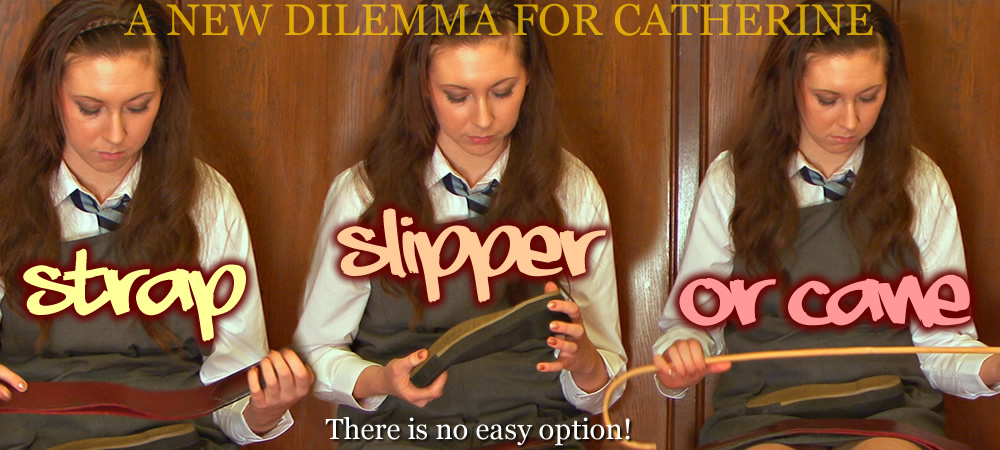 Catherine is unaware that her theft at the local Pharmacy is about to catch up with her! Skipping back from school she is confronted with her actions & ordered to empty her pockets! Due to the nature of her disgraceful behaviour she is to be given the choice of the strap slipper or cane! No Punishment is easy, she knows that all too well, she is given time to comtemplate what choice to make and take her punishment across her bare bottom! This is a very humiliating choice for her to make! The unique schoolgirl discipline movie is now available as a one off download!
===============================================
LEGAL DISCLAIMER – ALL MODELS ON THIS SITE ARE OVER THE AGE OF 18 (EIGHTEEN)

This Site deals with Adult School Dress Fantasy only. This Site DOES NOT portray any models who appear to be
under the legal age of 18 (EIGHTEEN). All models depicted in this web site were & are OVER THE AGE OF 18 (EIGHTEEN).
Content within this Site is for viewing by ADULTS over the age of 18 only - NO PERSONS ON THIS SITE
WERE UNDER THE AGE OF 18 (EIGHTEEN) at the time of Production of All ADULT material held in this Site.

THIS SITE IS AGAINST ALL FORMS OF CHILD ABUSE!
All model records are held on file for inspection
===============================================