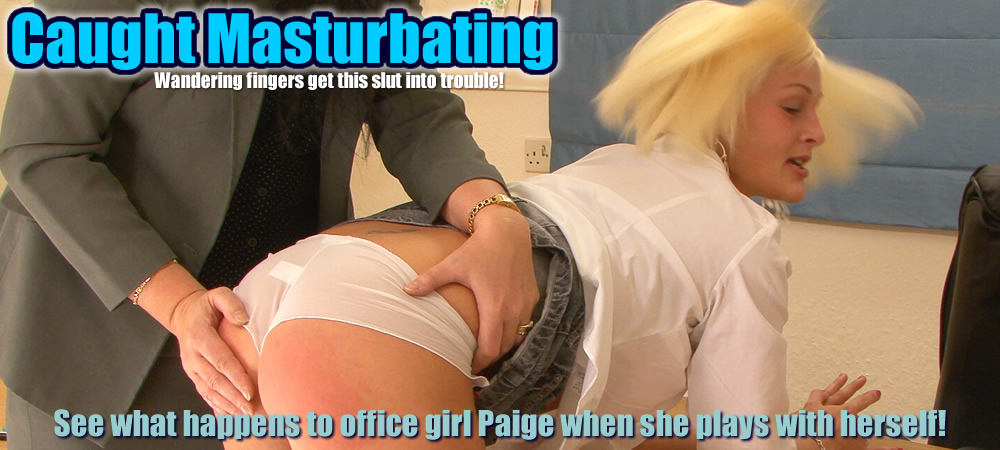 New office girl, Paige, is bored so decides to nose around the drawers of her Boss & comes across a very naughty looking dildo. She's already feeling horny & can't help herself, using it on her aching pussy, shoving it up her wet hole to relieve the boredom of her tedious job! However, as she's about to climax she's caught with it shoved up her snatch & there is no way of explaining this at all! Her Boss is the type that likes to teach nasty young ladies a lesson or 2 about proper discipline & uses this episode to spank Paige on her bare bottom til it's a glowing red with all thoiughts of sexual gratification long gone! An excellent naughty workplace discipline movie of a very popular British spanking model now available to download in this latest addition for your Spanking Library!
===============================================
LEGAL DISCLAIMER – ALL MODELS ON THIS SITE ARE OVER THE AGE OF 18 (EIGHTEEN)

This Site deals with Adult School Dress Fantasy only. This Site DOES NOT portray any models who appear to be
under the legal age of 18 (EIGHTEEN). All models depicted in this web site were & are OVER THE AGE OF 18 (EIGHTEEN).
Content within this Site is for viewing by ADULTS over the age of 18 only - NO PERSONS ON THIS SITE
WERE UNDER THE AGE OF 18 (EIGHTEEN) at the time of Production of All ADULT material held in this Site.

THIS SITE IS AGAINST ALL FORMS OF CHILD ABUSE!
===============================================