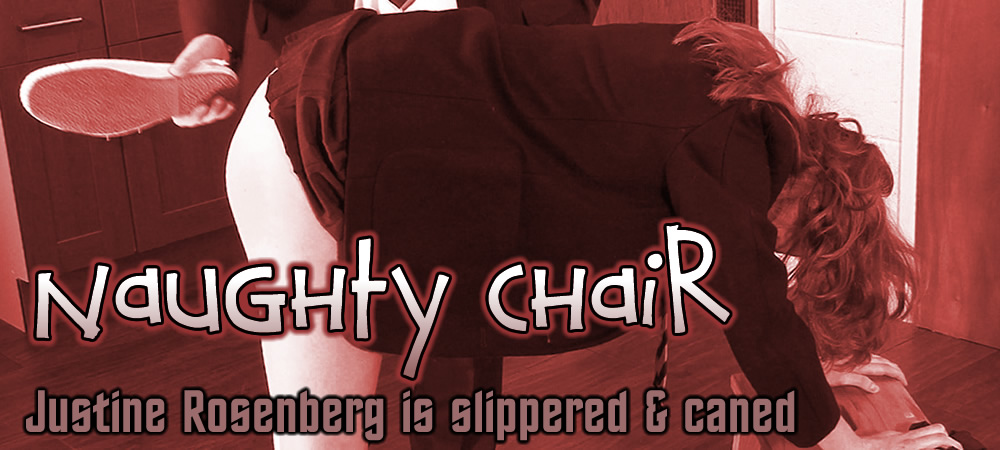 Like all the girls at this school, Justine knows that an appointment with Headmaster & the dreaded "Naughty Chair" means only one thing, that a very severe bare bottom slippering & caning awaits them! She waits nervously, & can see the awful slipper & the heavy rattan cane that will soon be tasting her plump fleshy buttocks! After a brief verbal dressing down by Headmaster, reminding her why she is there, her regulation knickers are removed
& she's placed across his knee as he first spanks her to test just how hard he will slipper then cane this naughty exchange student! As you'll see, there are plenty of revealing close up shots of Justine's most private parts as the camera zooms in during her severe slippering & caning scenes! Lovers of real teenage redheads will adore this latest full movie addition & compliments the other excellent films of Justine Rosenberg to add to your collection!
===============================================
LEGAL DISCLAIMER – ALL MODELS ON THIS SITE ARE OVER THE AGE OF 18 (EIGHTEEN)

This Site deals with Adult School Dress Fantasy only. This Site DOES NOT portray any models who appear to be
under the legal age of 18 (EIGHTEEN). All models depicted in this web site were & are OVER THE AGE OF 18 (EIGHTEEN).
Content within this Site is for viewing by ADULTS over the age of 18 only - NO PERSONS ON THIS SITE
WERE UNDER THE AGE OF 18 (EIGHTEEN) at the time of Production of All ADULT material held in this Site.

THIS SITE IS AGAINST ALL FORMS OF CHILD ABUSE!
===============================================