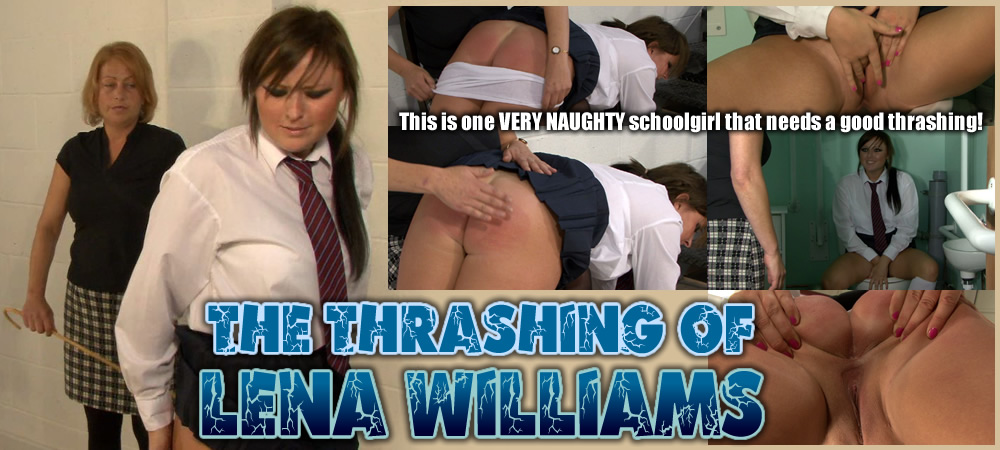 Lena was sent to Miss Smith for her latest spanking & caning for her latest disgraceful behaviour! Half way through her spanking she's informed that she would then be caned. Lena was understandably upset & asked if she could go to the toilet & Miss smith agreed as long as she hurrried up! However, once alone in the cubicle, Lena's wandering fingers start to play with her engorged wet pussy, having the urge to stroke herself off (shown in some detail in this film!) Miss Smith's concerns for Lena's long absence soon disappeared when she discovered the filthy minx nearing the throes of her climax! Needless to say this brazen hussy is ordered out & the cane wielded in anger across the bared chubby cheeks of this very naughty teenager! Contains extra images taken from the movie not shown anywhere else! & at this nice price is a fantastic addition to your growing schoolgirl spanking library!
===============================================
LEGAL DISCLAIMER – ALL MODELS ON THIS SITE ARE OVER THE AGE OF 18 (EIGHTEEN)

This Site deals with Adult School Dress Fantasy only. This Site DOES NOT portray any models who appear to be
under the legal age of 18 (EIGHTEEN). All models depicted in this web site were & are OVER THE AGE OF 18 (EIGHTEEN).
Content within this Site is for viewing by ADULTS over the age of 18 only - NO PERSONS ON THIS SITE
WERE UNDER THE AGE OF 18 (EIGHTEEN) at the time of Production of All ADULT material held in this Site.

THIS SITE IS AGAINST ALL FORMS OF CHILD ABUSE!
===============================================