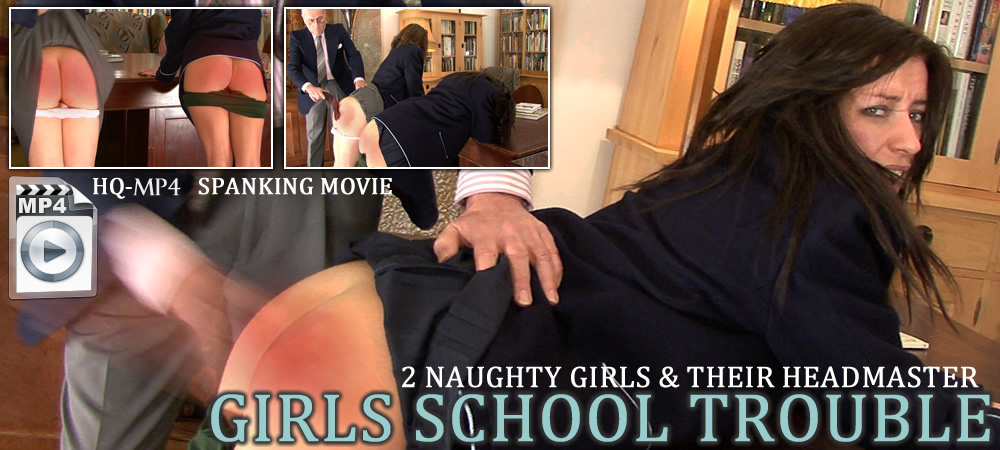 Hannah & Justine are final year schoolgirls at the posh St Briony's Finishing School. They may be over 18 and they think they know it all, but when they abuse the trust & freedom of movement given to them on a Saturday night, they got so drunk they brought the good name of the school down into the gutter where they also ended up. Something has to be done and Headmaster has summoned both girls for a special meeting at his place! They will
be spanked then strapped in front of each other. Both girls are upset but it's too late for that as first Justine's crisp regulation knickers are pulled down, & a horrified Hannah watches as her friend's pert buttocks are tanned. Both girls go through this highly embarrassing bare bottom thrashing in order to teach them some manners and respect. See 2 beautiful young ladies get the much needed discipline they so deserve! Includes much tears & snivelling!
===============================================
LEGAL DISCLAIMER – ALL MODELS ON THIS SITE ARE OVER THE AGE OF 18 (EIGHTEEN)

This Site deals with Adult School Dress Fantasy only. This Site DOES NOT portray any models who appear to be
under the legal age of 18 (EIGHTEEN). All models depicted in this web site were & are OVER THE AGE OF 18 (EIGHTEEN).
Content within this Site is for viewing by ADULTS over the age of 18 only - NO PERSONS ON THIS SITE
WERE UNDER THE AGE OF 18 (EIGHTEEN) at the time of Production of All ADULT material held in this Site.

THIS SITE IS AGAINST ALL FORMS OF CHILD ABUSE!
===============================================