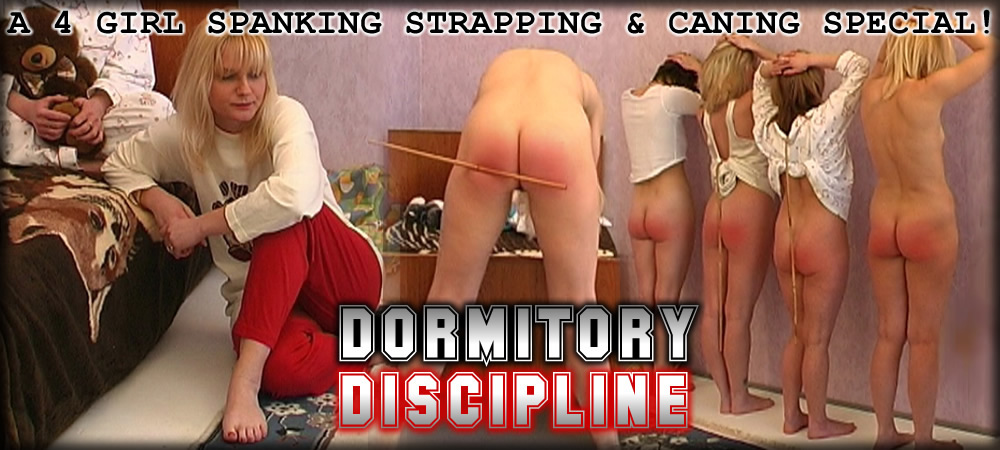 4 Girls know they are in deep trouble as they discuss what is about to happen to them for their recent disgraceful behaviour! These girls have had many privileges in their Dorm but today it will be a scene of some very severe discipline as each girl is spanked, strapped & caned across their bare bottom in front of the other! The Punishment is carried out by an embittered "Punishment Master" that is only brought in when the school needs the firmest of discipline. He is the "Ultimate Sanction" & this 30 minute film contains verbal & physical humiliation with the use
of very strong language & a very firm use of Rattan against teenage cheeks! This download also contains 100s of additional images making this a "must see" & a very collectable recommended Multi Girl Punishment movie!
===============================================
LEGAL DISCLAIMER – ALL MODELS ON THIS SITE ARE OVER THE AGE OF 18 (EIGHTEEN)

This Site deals with Adult School Dress Fantasy only. This Site DOES NOT portray any models who appear to be
under the legal age of 18 (EIGHTEEN). All models depicted in this web site were & are OVER THE AGE OF 18 (EIGHTEEN).
Content within this Site is for viewing by ADULTS over the age of 18 only - NO PERSONS ON THIS SITE
WERE UNDER THE AGE OF 18 (EIGHTEEN) at the time of Production of All ADULT material held in this Site.

THIS SITE IS AGAINST ALL FORMS OF CHILD ABUSE!
===============================================