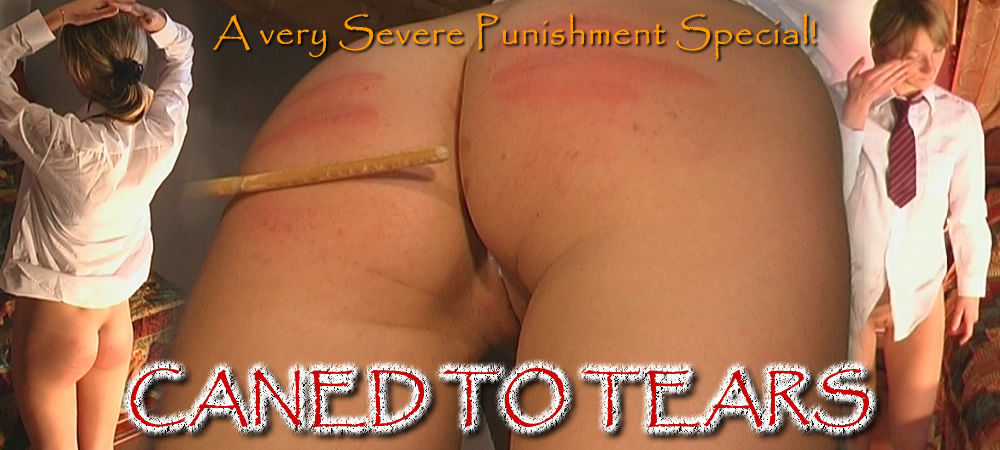 Scared & very nervous, Patti had been warned about coming home late from school again. This time she's 6 minutes late & she will get 6 extremely hard strokes of the cane! However this is no ordinary caning, the severity
& drawn out procedure causes maximum mental anguish as well as the very visible welts that each stroke brings!
2 camera angles capture the entire caning as Patti needs to compose herself throughout her arduous punishment.
If you've never seen the effects of a "Cold Caning" on a teenager's soft bare bottom before, then watch this film as it brings out very real tears as she takes all 6 nasty strokes during the punishment! This is 8 minutes of remarkable footage as we see Patti snivel sob & cry her way throughout! A "Must See" for collectors of Hard Core Discipline!
===============================================
LEGAL DISCLAIMER – ALL MODELS ON THIS SITE ARE OVER THE AGE OF 18 (EIGHTEEN)

This Site deals with Adult School Dress Fantasy only. This Site DOES NOT portray any models who appear to be
under the legal age of 18 (EIGHTEEN). All models depicted in this web site were & are OVER THE AGE OF 18 (EIGHTEEN).
Content within this Site is for viewing by ADULTS over the age of 18 only - NO PERSONS ON THIS SITE
WERE UNDER THE AGE OF 18 (EIGHTEEN) at the time of Production of All ADULT material held in this Site.

THIS SITE IS AGAINST ALL FORMS OF CHILD ABUSE!
===============================================