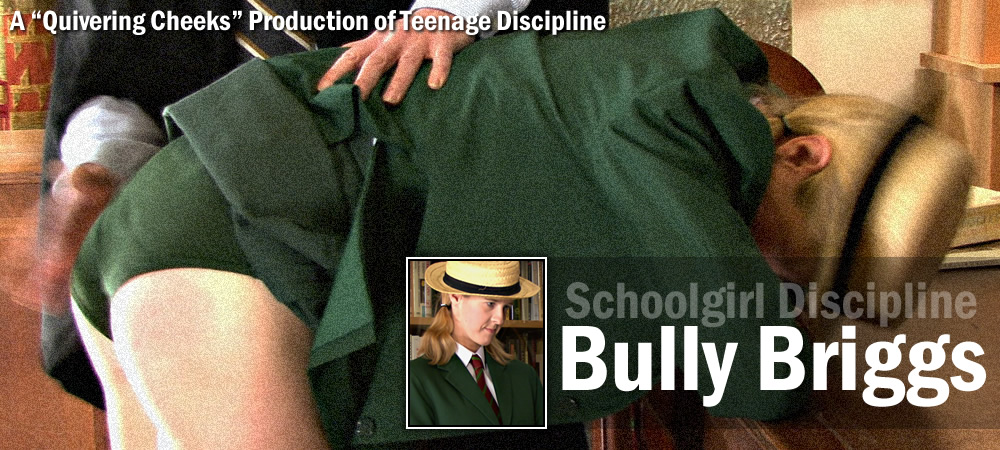 Helen Briggs must report to the Headmaster's study for a Special Detention for being caught bullying the younger girls at school. At 18 years of age and one of the elite prefects, Helen should have known better than to pick on those less fortunate or unable to fight back! Helen is given time to explain, in an essay, the consequences of her behaviour but & the Headmaster had already promised her a spanking would go ahead & further punishment would depend on her written summary. However, he was so appalled by her pathetic effort (a mere 2 paragraphs) that he felt a hard bare bottom caning was also needed so she might actually learn that bullying had consequences for her as well! Don't miss this teenager's tight buttocks given some hard strokes of the cane that leave some welts to remind her to respect the order of things in her remaining days at School! This movie is one of a special series of "nice price" films between $5-6 and this is now viewable in high quality full screen HD-WMV with the image set.
===============================================
LEGAL DISCLAIMER – ALL MODELS ON THIS SITE ARE OVER THE AGE OF 18 (EIGHTEEN)

This Site deals with Adult School Dress Fantasy only. This Site DOES NOT portray any models who appear to be
under the legal age of 18 (EIGHTEEN). All models depicted in this web site were & are OVER THE AGE OF 18 (EIGHTEEN).
Content within this Site is for viewing by ADULTS over the age of 18 only - NO PERSONS ON THIS SITE
WERE UNDER THE AGE OF 18 (EIGHTEEN) at the time of Production of All ADULT material held in this Site.

THIS SITE IS AGAINST ALL FORMS OF CHILD ABUSE!
===============================================