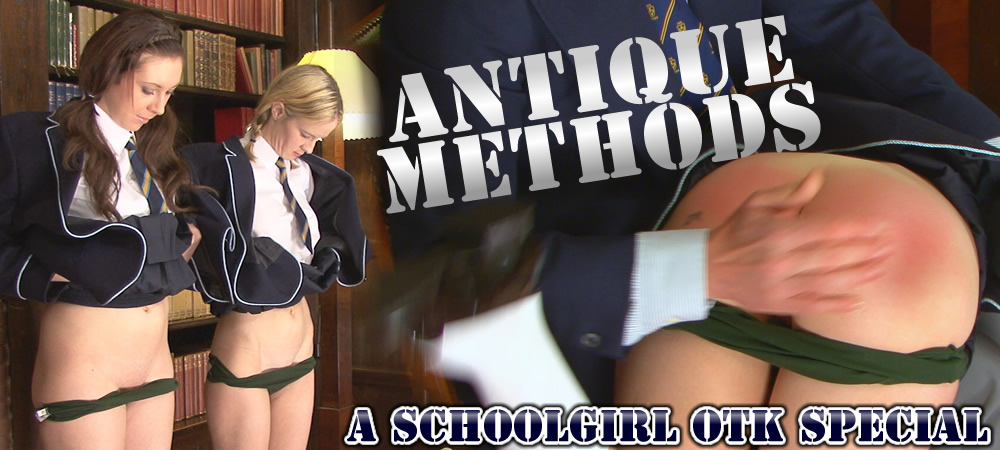 Helen & Catherine wait nervously in the Headmaster's Study knowing that he will soon be removing their knickers and then spanking their bared exposed bottoms! Why? He had warned them this would happen if they were caught disgracing the school name once more and this time. The local Bookstore owner informed Headmaster that these 2 girls had been trying to sell off some of his old and antique books! So here they are nervous and ashamed! But he knows they are only sorry because they've been caught, so perhaps a good spanking in front of each other will humiliate and make them realize that this sort of thieving behaviour can't go on! You can now download this full schoolgirl punishment movie with a full bonus image set & add this to your British Schoolgirl Discipline Library.
===============================================
LEGAL DISCLAIMER – ALL MODELS ON THIS SITE ARE OVER THE AGE OF 18 (EIGHTEEN)

This Site deals with Adult School Dress Fantasy only. This Site DOES NOT portray any models who appear to be
under the legal age of 18 (EIGHTEEN). All models depicted in this web site were & are OVER THE AGE OF 18 (EIGHTEEN).
Content within this Site is for viewing by ADULTS over the age of 18 only - NO PERSONS ON THIS SITE
WERE UNDER THE AGE OF 18 (EIGHTEEN) at the time of Production of All ADULT material held in this Site.

THIS SITE IS AGAINST ALL FORMS OF CHILD ABUSE!
===============================================