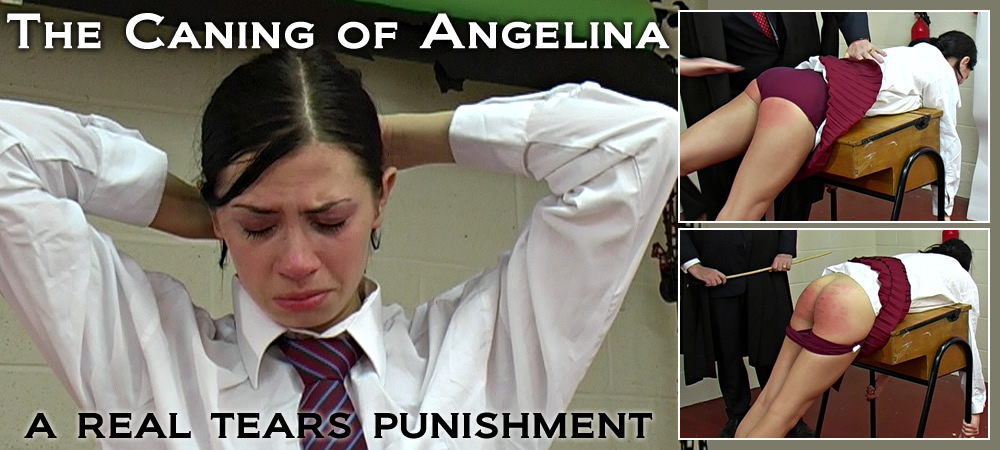 This is one of the hardest caning punishments ever given to Angelina, the Polish exhange student, who quickly learns what severe English corporal discipline is all about! A no nonsense film that concentrates on this pretty teenager's punishment as she is given her detention caning from hell, bent over the desk, regulation knickers removed for a relentless "whack whack whack" of the heavy rattan cane across her soft cheeks as she cries out
& blubs real tears in this classic film. Also comes complete with a new extended zipped set of video images!
===============================================
LEGAL DISCLAIMER – ALL MODELS ON THIS SITE ARE OVER THE AGE OF 18 (EIGHTEEN)

This Site deals with Adult School Dress Fantasy only. This Site DOES NOT portray any models who appear to be
under the legal age of 18 (EIGHTEEN). All models depicted in this web site were & are OVER THE AGE OF 18 (EIGHTEEN).
Content within this Site is for viewing by ADULTS over the age of 18 only - NO PERSONS ON THIS SITE
WERE UNDER THE AGE OF 18 (EIGHTEEN) at the time of Production of All ADULT material held in this Site.

THIS SITE IS AGAINST ALL FORMS OF CHILD ABUSE!
===============================================