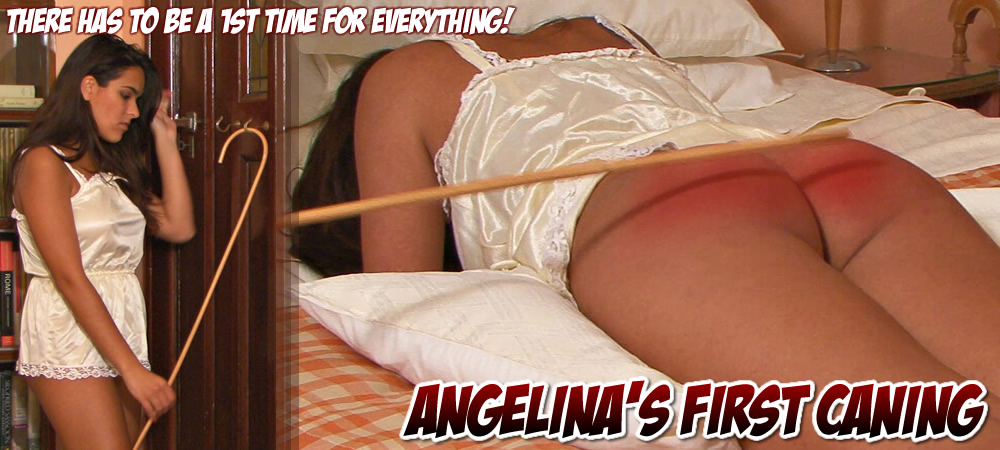 Angelina had been dreading this punishment. She was told to wait in her room and he had thoughtfully provided a few canes for her added discomfort and nervous anticipation as this was her very first caning! Yes, it's a little cruel but often with wayward girls like this dusky beauty, Angelina, this sort of mental anguish adds to the complete discipline to correct such bad behaviour! She's so nervous that when her bottom is bared and spanked to warm her up for the strokes of Rattan, she pleads to go to the toilet! He relents and her moment of respite is short lived as she returns to the room with Him waiting with the Rod! See and hear her snivel her way through her canings as he leaves her sobbing on the bed in tears. Enjoy this Collectors Classic of a real 1st time caning of a very pretty girl.
===============================================
LEGAL DISCLAIMER – ALL MODELS ON THIS SITE ARE OVER THE AGE OF 18 (EIGHTEEN)

This Site deals with Adult School Dress Fantasy only. This Site DOES NOT portray any models who appear to be
under the legal age of 18 (EIGHTEEN). All models depicted in this web site were & are OVER THE AGE OF 18 (EIGHTEEN).
Content within this Site is for viewing by ADULTS over the age of 18 only - NO PERSONS ON THIS SITE
WERE UNDER THE AGE OF 18 (EIGHTEEN) at the time of Production of All ADULT material held in this Site.

THIS SITE IS AGAINST ALL FORMS OF CHILD ABUSE!
All model records are held on file for inspection
===============================================