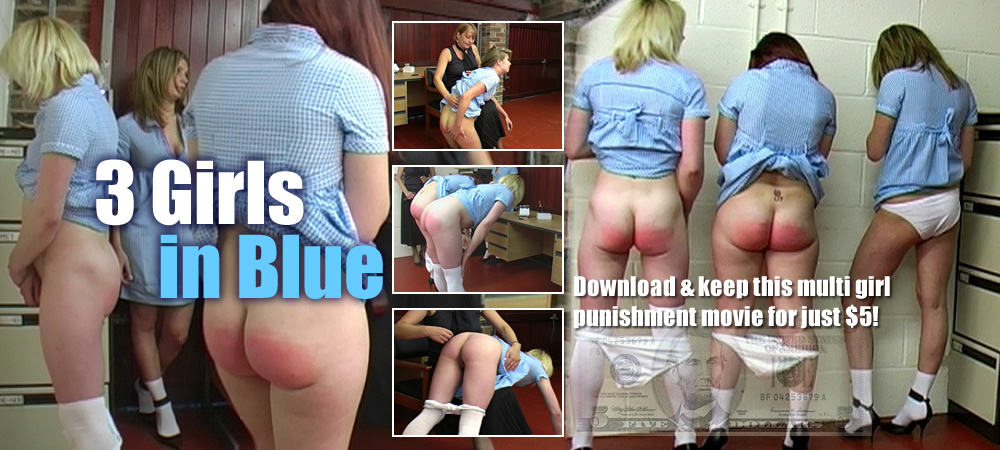 Head Prefect Ashleigh MacKenzie reports to Miss Smith on the behavior of 2 other girls who she caught fighting. You'll see these 3 girls in front of Headmistress in their cute blue Gingham schoolgirl dresses as the 2 reported girls face a rather humiliating knickers down spanking and leather strapping. But as the Head Prefect sniggers, Miss Smith has a shock in store for her too! Arrogance will not be tolerated by girls in a position of power in her school! A beautifully colorful schoolgirl punishment movie where the red bottoms contrast with the bright blue summery dresses! This movie is the 2nd of ten in a new range of best value movies to download and keep, carefully chosen by our team to ensure you have the best movies at the best possible price. To keep our prices as low as possible this download only contains the actual movie without the usual image set - Now priced at just $5.00 to keep!
===============================================
LEGAL DISCLAIMER – ALL MODELS ON THIS SITE ARE OVER THE AGE OF 18 (EIGHTEEN)

This Site deals with Adult School Dress Fantasy only. This Site DOES NOT portray any models who appear to be
under the legal age of 18 (EIGHTEEN). All models depicted in this web site were & are OVER THE AGE OF 18 (EIGHTEEN).
Content within this Site is for viewing by ADULTS over the age of 18 only - NO PERSONS ON THIS SITE
WERE UNDER THE AGE OF 18 (EIGHTEEN) at the time of Production of All ADULT material held in this Site.

THIS SITE IS AGAINST ALL FORMS OF CHILD ABUSE!
All model records are held on file for inspection
===============================================